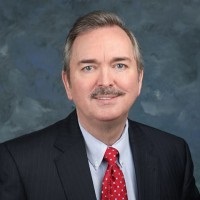 Robert J. Thompson, Ph.D., CHA, TMP
Hospitality and Tourism Management Scholar-Practitioner I Patient Experience Researcher I Workforce Developer
---
Chair, Dept. of Hospitality & Tourism Management at the Univ. of South Alabama
​

"It has been and continues to be our responsibility to fill the Earth with the light and warmth of Hospitality." - Conrad Hilton
---
This is the personal website of Robert J. Thompson. Here, you will also learn a little about me, my career in the Hospitality and Tourism Industry, as well as my migration into academia and research interests.
Additionally, I share my thoughts about life and our place in it. Today, time is a precious commodity; however, I hope you are able to take a moment to explore the site.
Yours in Hospitality,

---

"You must have mindshare before you can have market share." - Christopher M. Knight, CEO of EzineArticles.com
---


"One of the most tragic things I know about human nature is that all of us tend to put off living.
We are all dreaming of some magical rose garden over the horizon instead of enjoying the roses blooming outside our windows today." - Dale Carnegie
---